Collaskins Pet Treats are sustainably sourced, traceable, and highly nutritious!  Delicious Taste, Unbeatable Benefits!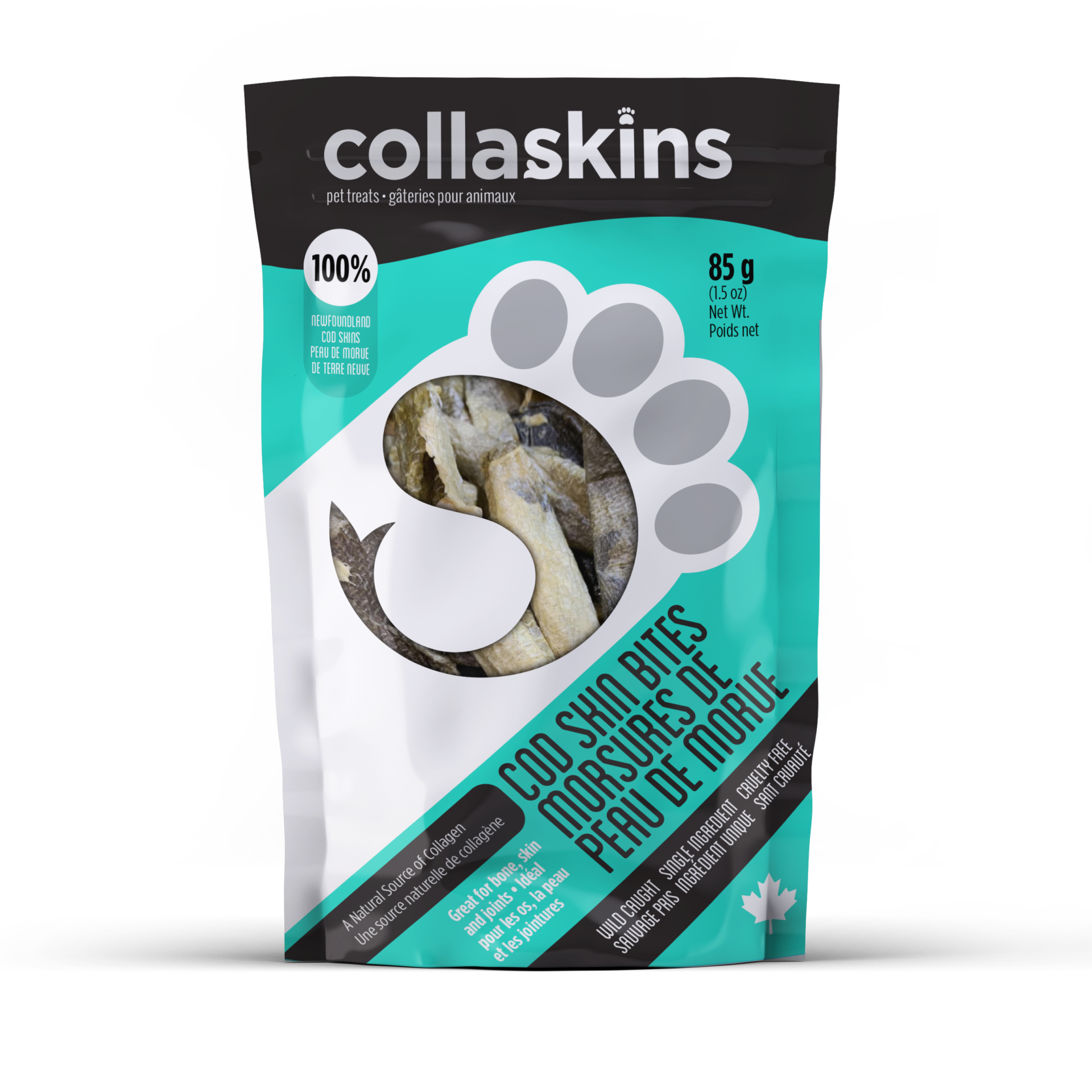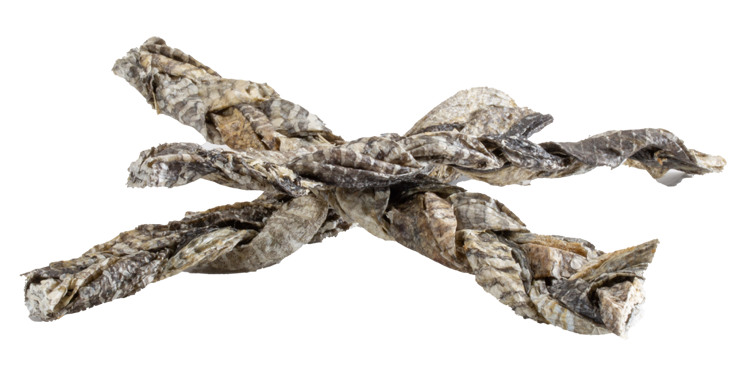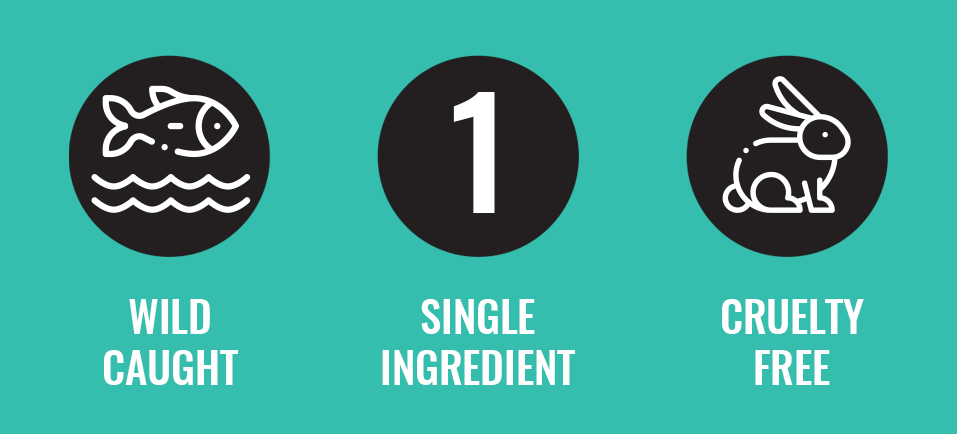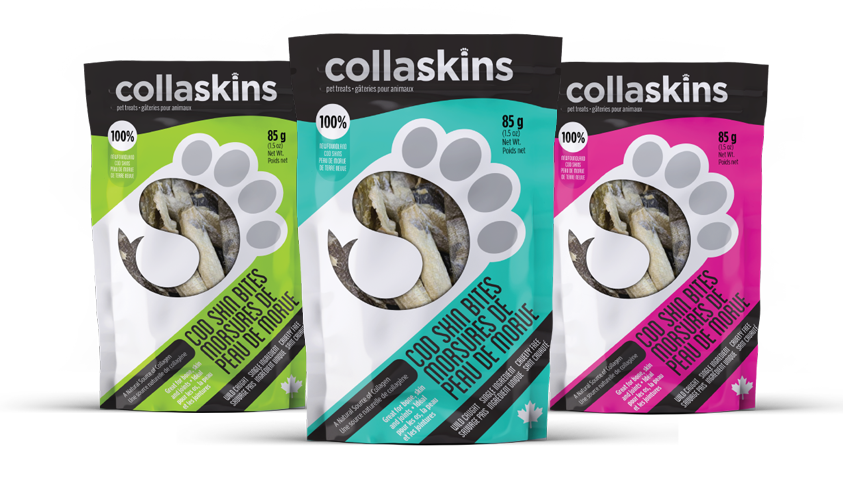 Collaskins Cod Skin Pet Treats
Collaskins cod skin treats are hand-rolled and cut to perfection in a wide variety of shapes and sizes.  Made exclusively from 100% wild-caught Newfoundland cod, our treats contain no added salts, fillers, or preservatives, ensuring the purest and healthiest experience for your furry loved ones.
100% Newfoundland.
100% Natural.
Allow your pets to experience the rich and authentic taste of our treats. Collaskins are both traceable and sustainable, prepared in the 500-year-old Newfoundland tradition of slow-drying in the fresh, briny air of Main Brook, located on Newfoundland's picturesque Northern Peninsula.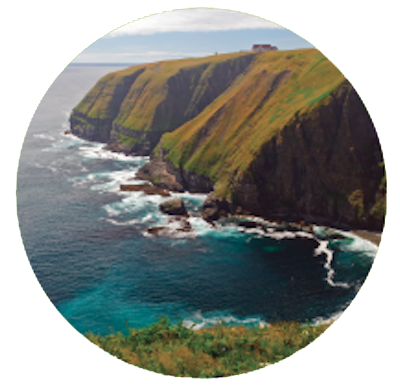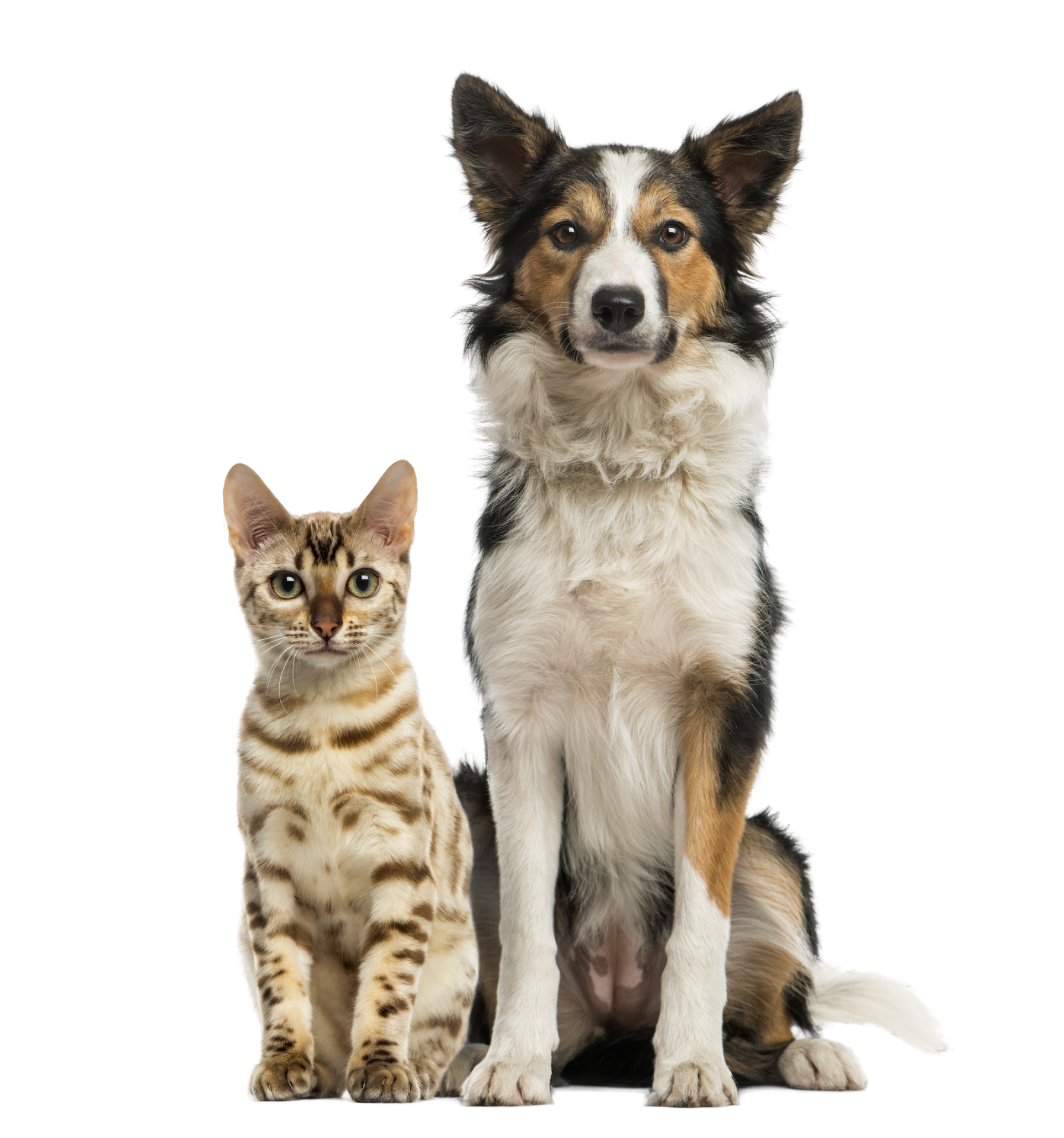 Collaskins are an excellent source of Omega-3 fatty acids, which promote a shiny, healthy coat of fur.  Additionally, they contain marine collagen, a natural compound known for its potential benefits in relieving symptoms of arthritis, osteoporosis, joint pain, lupus and inflammation in both animals and humans.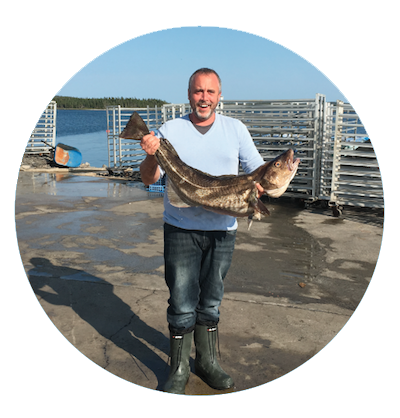 Another ethically
sourced and
innovative
product from 3F
3F Innovations is a Newfoundland-based company working together with local fishers, farmers, and foresters to extract premium quality, traceable, sustainable, and natural ingredients from by-products that would otherwise go to waste.
Made in Newfoundland. Shared with the world!